Simultanea has been providing international communication services for 32 years. Offering professionalism, accuracy and transparency in all of its services, which include translation and interpretation.
Translation Agency in Milan
Over the course of its 32 years in business, celebrated on October 1, 2017, SIMULTANEA has built a solid relationship with its many high-profile clients, based on mutual respect and esteem, as well as with its numerous collaborators, all highly qualified, experienced professionals.
Professional translators and interpreters handle all the agency's work personally, ensuring that every text is translated by a professional with expertise in the subject.
discover more
Telephone and simultaneous interpreting – real-time interpreting, to speed up and simplify international communication with the whole world!
discover more
Authenticated translations, also called "sworn translations", for the translation of documents is mainly carried out by native-speaker translators registered with the Italian Court register of technical consultants.
discover more
Equipment is a very important part of a conference with simultaneous interpretation. High quality equipment is required in order to provide an impeccable service.
discover more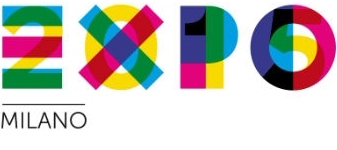 Milano - Expo 2015
Simultanea took part in Expo Milano 2015, the Universal Exhibition that Milan hosted from May 1 to October 31, 2015. The event was the biggest ever dedicated to food and nutrition. For six months Milan was a showcase for countries from all over the world to display their finest technologies and products. It was an unprecedented coming together of energies and state-of-the-art products, in which everyone offered their contribution and their knowhow in order to guarantee healthy, safe and sufficient food for everyone all over the world.
We were there too, with our experience and our highly skilled translators and interpreters. "We have conquered the world. With creativity, hospitality and organization."
"We conquered it with the civility and respect we were able to express." This was the crux of Expo Milano 2015 according to its sole commissioner, Giuseppe Sala, who from the stage of the Open Air Theatre, during the official closing ceremony, hailed the "institutions, workers, staff and volunteers" all those who worked for the exhibition's success. Over 21.5 million tickets were sold, and even if "numbers don't tell the whole story, but they show we did a good job". That is why he wanted to thank those who, in the past months, had worked "hard and efficiently". We have shown that we are able to play host to the entire world and astonish our guests, he added. It was the people's Expo. They created a unique atmosphere, and if the event goes down in the history of our country, as it surely will, much of the credit goes to the civility of the visitors. In addition to the spotlight on topics regarding food and nutrition, the universal exposition also leaves a legacy of success for an organizational model in which all of us, in Milan and in all of Italy, pulled in the same direction. And that's a very positive sign for Milan!
---
Customers' Reviews
Dear Mrs. Ravetta, I've had the chance of talking to our foreign guests about the translation of your interpreter and I can assure you that we have received a very positive feedback. Unfortunately, sometimes the speakers were not very clear during their speeches, and the topic of the meeting (laws and decrees concerning cinema and audiovisual) was extremely complicated. Despite these difficulties, the interpreter did a great job. The French delegation was satisfied with the service and praised the professionalism of the interpreter. I thank you very much and I hope to collaborate again with Your company soon.
Valeria M.
-
Hi Manuela, Everything was perfect! You have very good and nice workers. The service was excellent. Thanks for everything and I hope to keep in touch soon for another event in Milano. Best regards.
Ingrid Casado Màrqueting i Promoció - Patronat de Turisme Costa Brava Girona
-
Good morning Manuela, this collaboration pleases us as well because, to us, you are synonym of "quality"… I thank you once again for your priceless collaboration and kindness and extend my best regards.
A. Costa
-
Our services will help you

expand

simplify

optimize

speed up

your international communication.
Over 1.500 customers use Simultanea services in over 50 Countries..